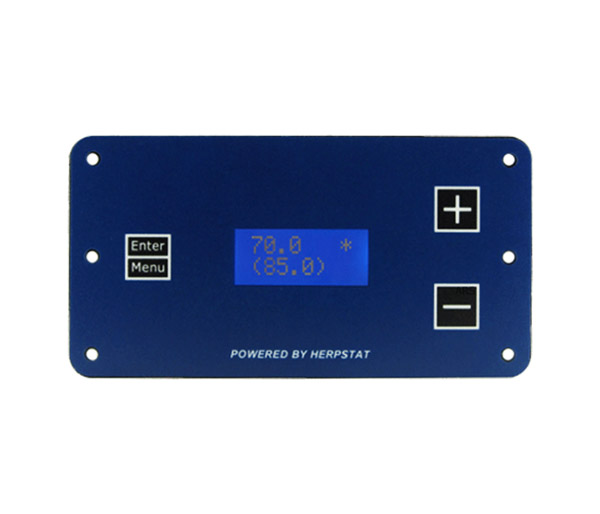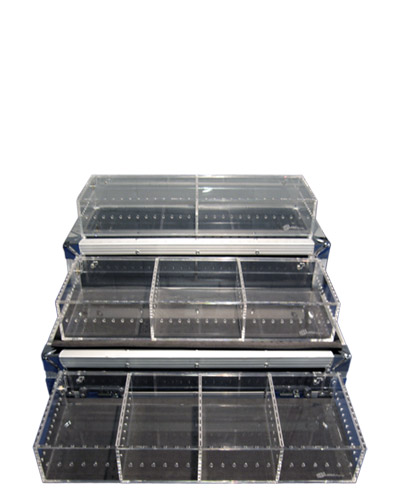 ARS 3-Tier Acrylic Setup
3 Displays
Tempered Glass Lids
Choice of 2, 3, 4 or 5 Compartments

Displays Measure 22.25"W X 8.125"D X 3.75"H
Industrial Grade Carrying Case
Converts into a 3 Level Display Riser

Carrying Case Measures 24"W X 11"D X 13.75"H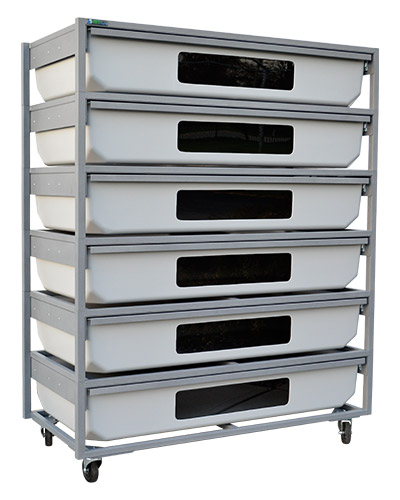 ARS 9706-Original
Large Python/Boa Reptile System
6 Levels
6 Tubs
Tubs Measure
9"H X 51.75"W X 25.25"D

Base Frame with 4" Casters
12" Heat Panels
4' Power Strip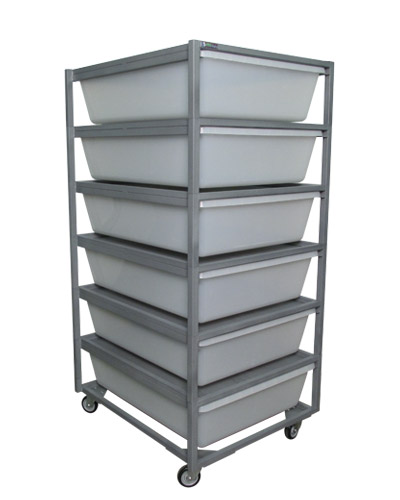 ARS 9506-Original
Large Python/Boa Reptile System
6 Levels
6 "Vision V-90" Tubs
Tubs Measure
9.5"H X 31"W X 39.5"D

Base Frame with 4" Casters
12" Heat Panels
4' Power Strip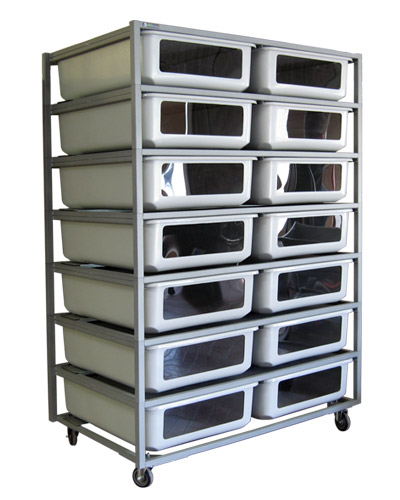 ARS 8514-Original
Medium Python/Boa Reptile System
7 Levels
14 Tubs
Tubs Measure
9"H X 26.5"W X 33"D

Base Frame with 4" Casters
5" Heat Panels
4' Power Strip
ARS 8507-Original
Medium Python/Boa Reptile System
7 Levels
7 Tubs
Tubs Measure
9"H X 26.5"W X 33"D

Base Frame with 4" Casters
6" Heat Panels
4' Power Strip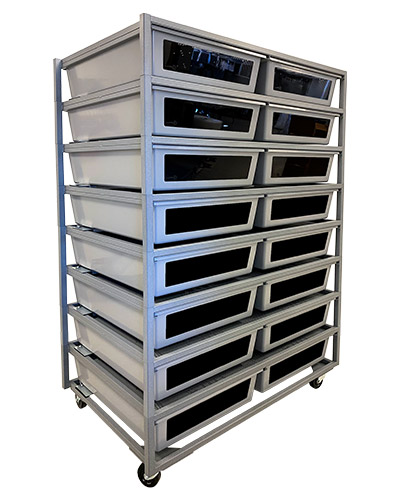 ARS 8016-Original
Medium Python/Boa Reptile System
8 Levels
16 Tubs
Tubs Measure
7.25"H X 26.25"W X 33"D

Base Frame with 4" Casters
5" Heat Panels
4' Power Strip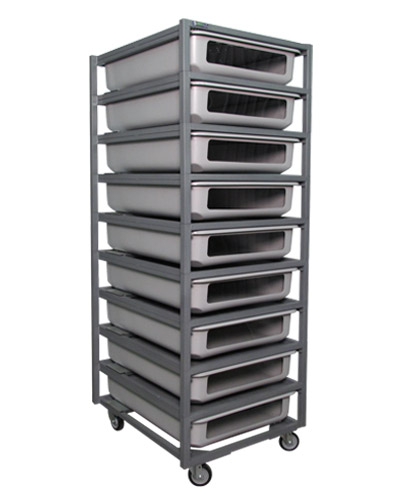 ARS 8009-Original
Medium Python/Boa Reptile System
9 Levels
9 Tubs
Tubs Measure
6.5"H X 26.5"W X 33"D

Base Frame with 4" Casters
6" Heat Panels
4' Power Strip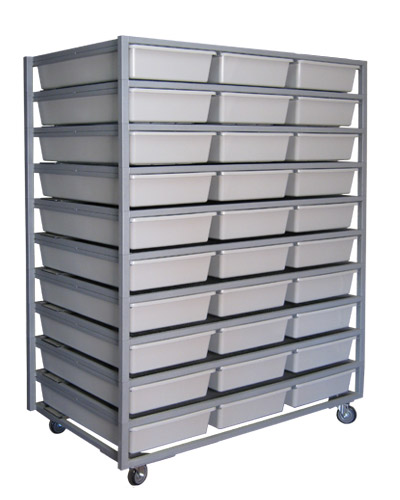 ARS 7030-Original
Small Python/Boa Reptile System
10 Levels
30 Tubs
Tubs Measure
33.125"D X 17.3125"W X 5.25"H

Base Frame with 4" Casters
5" Heat Panels
4' Power Strip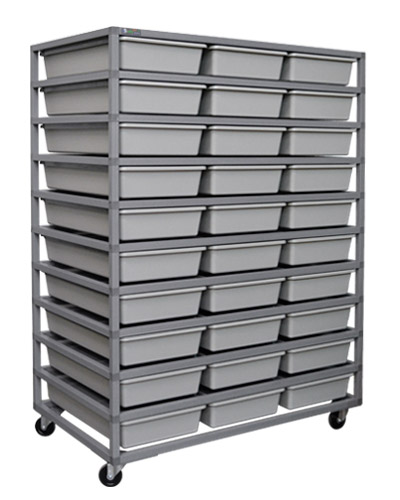 ARS 7030-Hybrid
Small Python/Boa Reptile System
10 Levels
30 Tubs
Tubs Measure
33.125"D X 17.625"W X 5.25"H

Base Frame with 4" Casters
5" Heat Panels
4' Power Strip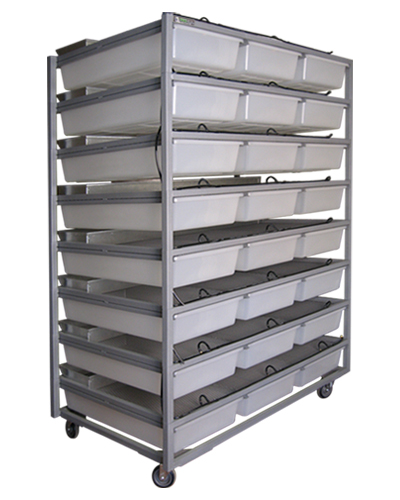 ARS 7024-Original
Rat Grow Out System
8 Levels
24 Tubs
Tubs Measure
5.25"H X 17.3125"W X 33"D

Base Frame with 4" Casters
Automatic Feeding Trough
5 Gallon Bucket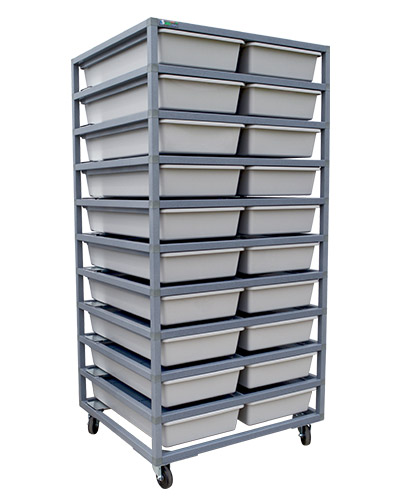 ARS 7020-Hybrid
Small Python/Boa Reptile System
10 Levels
20 Tubs
Tubs Measure
33"D X 17.625"W X 5.25"H

Base Frame with 4" Casters
5" Heat Panels
4' Power Strip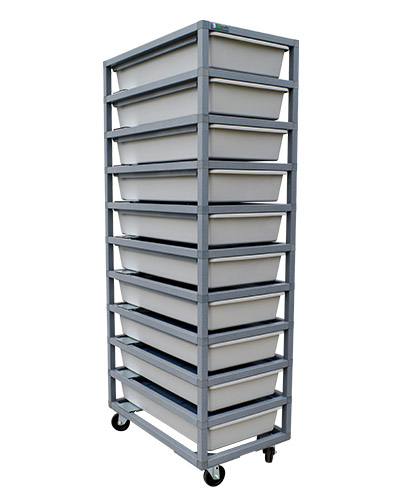 ARS 7010-Hybrid
Small Python/Boa Reptile System
10 Levels
10 Tubs
Tubs Measure
33"D X 17.625"W X 5.25"H

Base Frame with 4" Casters
5" Heat Panels
4' Power Strip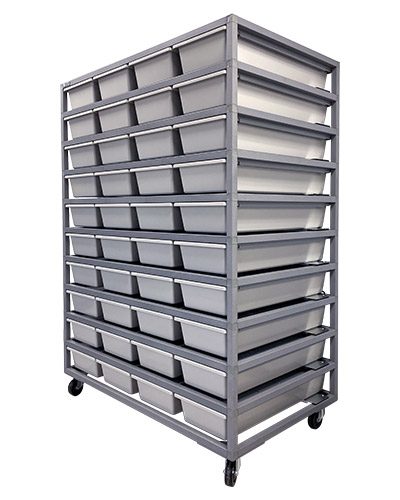 ARS 5540-Hybrid
Python/Boa/Colubrid Reptile System
10 Levels
40 Tubs
Tubs Measure
33.25"D X 13"W X 5.25"H

Base Frame with 4" Casters
5" Heat Panels
4' Power Strip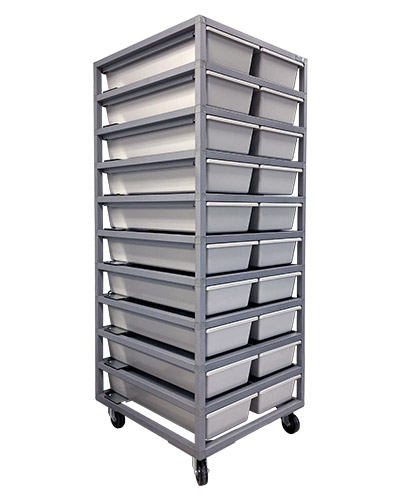 ARS 5520-Hybrid
Python/Boa/Colubrid Reptile System
10 Levels
20 Tubs
Tubs Measure
33.25"D X 13"W X 5.25"H

Base Frame with 4" Casters
5" Heat Panels
4' Power Strip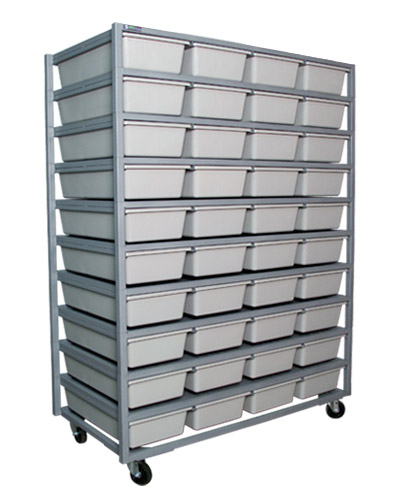 ARS 5040-Original
Python/Boa/Colubrid Reptile System
10 Levels
40 Tubs
Tubs Measure
26.875"D X 13"W X 5.438"H

Base Frame with 4" Casters
5" Heat Panels
4' Power Strip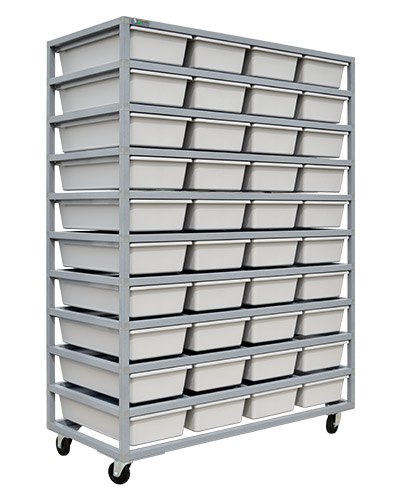 ARS 5040-Hybrid
Python/Boa/Colubrid Reptile System
10 Levels
40 Tubs
Tubs Measure
26.875"D X 13"W X 5.438"H

Base Frame with 4" Casters
5" Heat Panels
4' Power Strip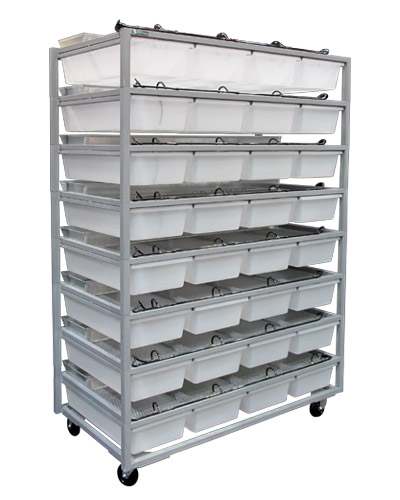 ARS 5032-Original
Rat Breeding System
8 Levels
32 Tubs
Tubs Measure
26.875"D X 13"W X 5.438"H

Base Frame with 4" Casters
Automatic Feeding Trough
5 Gallon Bucket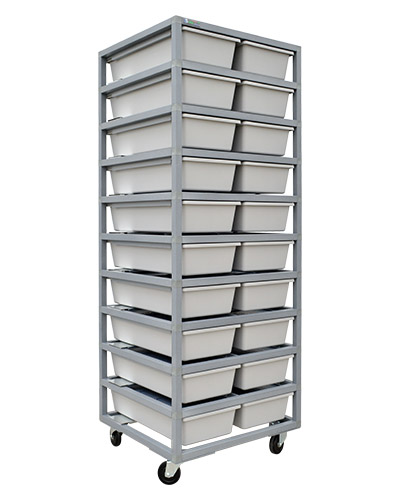 ARS 5020-Hybrid
Python/Boa/Colubrid Reptile System
10 Levels
20 Tubs
Tubs Measure
26.875"D X 13"W X 5.438"H

Base Frame with 4" Casters
5" Heat Panels
4' Power Strip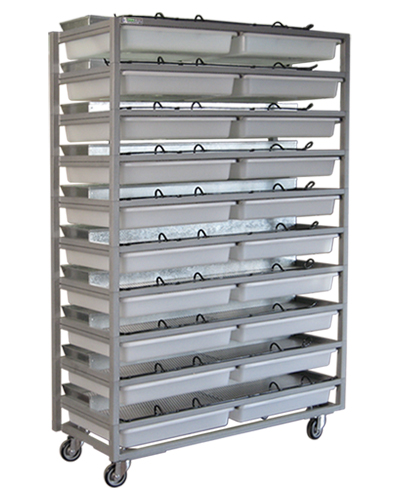 ARS 2020-Original
Mouse Grow Out System
10 Levels
20 Tubs
Tubs Measure
3.5"H X 23.25"W X 21"D

Base Frame with 4" Casters
Automatic Feeding Trough
5 Gallon Bucket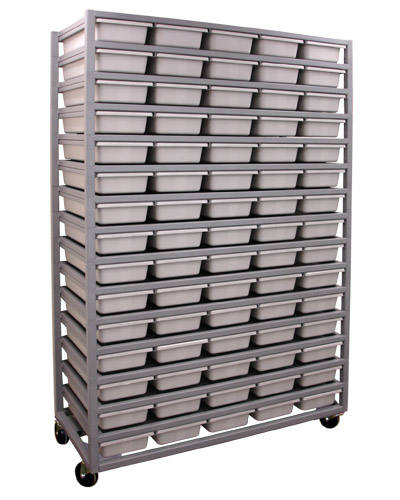 ARS 1075-Original
Hatchling Reptile System
15 Levels
75 Tubs
Tubs Measure
21.25"D X 9.063"W X 3.5"H

Base Frame with 4" Casters
3" Heat Panels
4" Power Strip
ARS 1065-Hybrid
Hatchling Reptile System
13 Levels
65 Tubs
Tubs Measure
21.25"D X 9.063"W X 3.5"H

Base Frame with 4" Casters
4" Heat Panels
4' Power Strip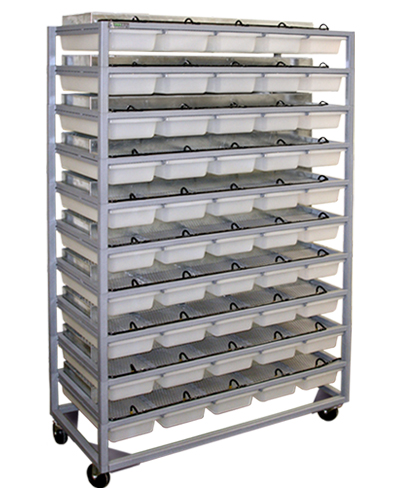 ARS 1050-Original
Mouse Breeding System
10 Levels
50 Tubs
Tubs Measure
21.25"D X 9.063"W X 3.5"H

Base Frame with 4" Casters
Automatic Feeding Trough
5 Gallon Bucket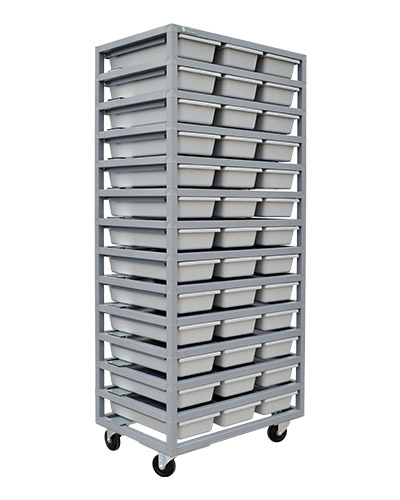 ARS 1039-Hybrid
Hatchling Reptile System
13 Levels
39 Tubs
Tubs Measure
21.25"D X 9.063"W X 3.5"H

Base Frame with 4" Casters
4" Heat Panels
4' Power Strip

ARS Rodent Systems
ARS-1050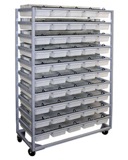 ARS-2020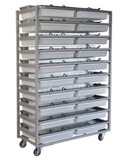 ARS-5032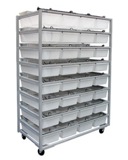 ARS-7024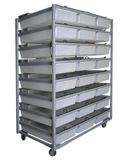 ARS Reptile Systems
ARS-1039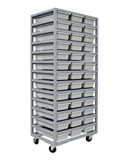 ARS-1065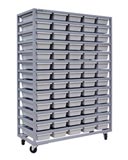 ARS-1075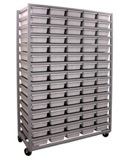 ARS-5020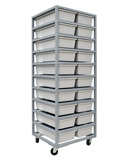 ARS-5040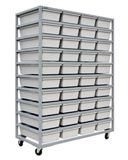 ARS-5520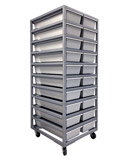 ARS-5540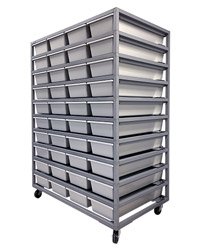 ARS-7010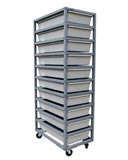 ARS-7020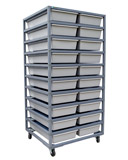 ARS-7030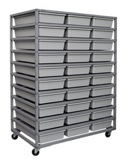 ARS-8009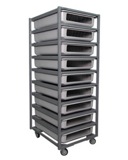 ARS-8016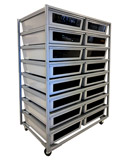 ARS-8507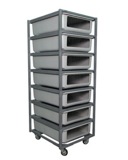 ARS-8514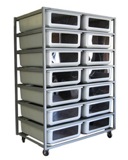 ARS-9506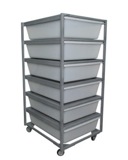 ARS-9706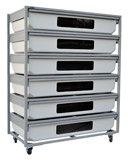 ARS Acrylic Displays
3-Tier Acrylic Setup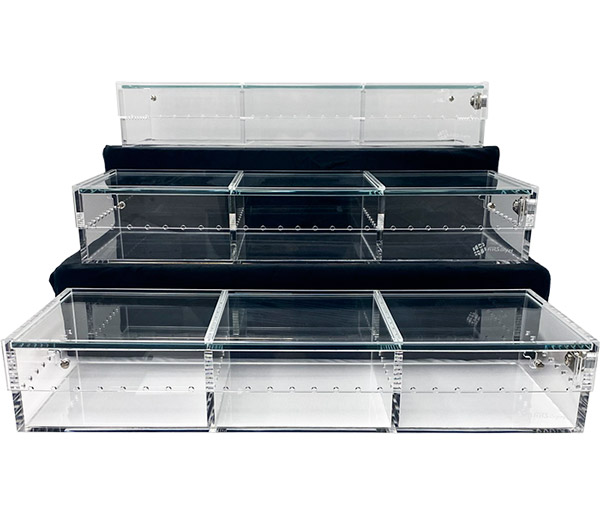 3-Tier Carrying Case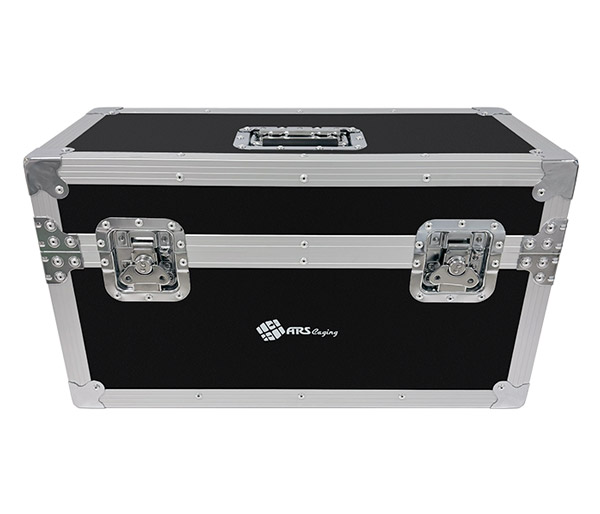 True proportional heating (Dimming Sytle).
Constantly monitors and adjusts amount of heat necessary to maintain a target temperature (Usable range from 40°F to 150°F or 4°C to 65°C). Can also be used in non-proportional (on / off) mode.
Soft startup slowly applies power during initial warmups.
User selectable temperature ramping allows day to night changes to occur slowly. (Up to 10 hours)
Sensor Matching allows the user to digitally calibrate the sensor output to match other equipment.
Software clock provides night drop feature.
High / Low temperature tracking helps monitor heating system and enclosure efficiency.
Selectable High / Low temperature threshold alarms.
Precision sensor with internal resolution of .1125 °F and is accurate to ± .9 °F
Display and setting in tenths of a degree.

All settings are retained in memory even if power is lost.
Power Outage detection / tracking.
Temperature can be set / displayed in Fahrenheit or Celsius.
Easy to read backlit LCD display.
Removable 12' temperature probe allow for easy replacement if necessary.
Resettable fuse never requires replacement.
Audible alarm system
Internal error detection shuts off heat if sensor fails or is disconnected.
350 Watts Output Power
1 year limited warranty