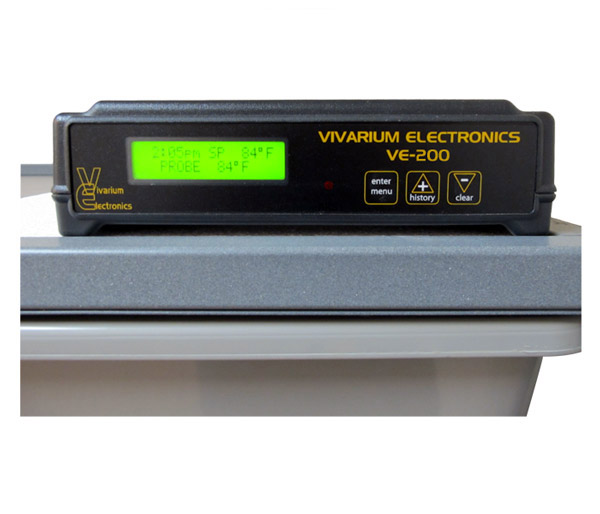 VE-200 Thermostat:
Vivarium Electronics

Convenient table top mounting
Full back-lit display
Displays probe temp and set point on main display
Hi/Lo History
Night Drop capability (ND Module Required)
Remembers settings during power failure
Grounded receptacle designed for outlet strip use
700 watt capacity with user replaceable fuse
10' probe cord- user replaceable
Stackable! Multiple units can stack for neat, professional appearance
Pulse Proportional OR On/Off capable
1 year limited warranty


*Pick up at Show or Warehouse.
**Shipped UPS.