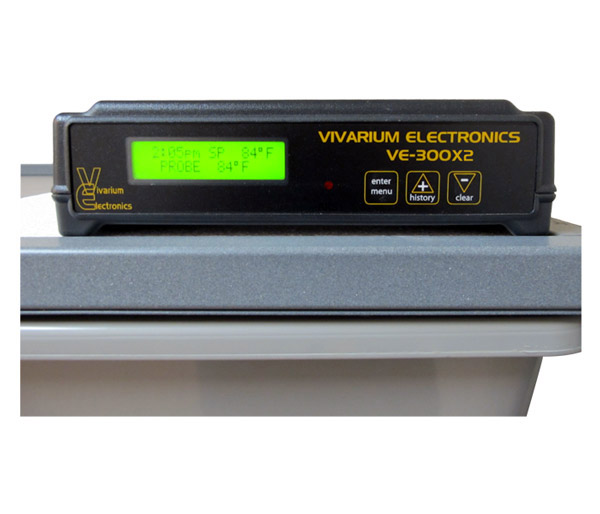 VE-300X2 Thermostats:
Vivarium Electronics

Two independent zones
Convenient table top mounting
Full back-lit display
Displays probe temp and set point on main display
Hi/Lo History
Hi/Lo Alarms
Battery backup for clock
Built in Night Drop capability
Remembers settings during power failure
Grounded receptacle designed for outlet strip use
900 watt capacity with user replaceable fuse
10' probe cord- user replaceable
Stackable! Multiple units can stack for neat, professional appearance
Pulse Proportional OR On/Off capable
1 year limited warranty


*Pick up at Show or Warehouse.
**Shipped UPS.